NEWS!
MATTHEW AND THE KEYS AT CALGARY PRIDE 2022
September 22, 2022
Calgary Pride was an awesome time and it was such a great opportunity to be able to play this Festival in Fort Calgary. Thank you to Calgary Pride as well as Snaps By bazsimoe for the amazing pictures. It was a spectacular time and the community in #yyc is fantastic. Check out more pictures in the Images section of the website. Stay tuned for our show in October!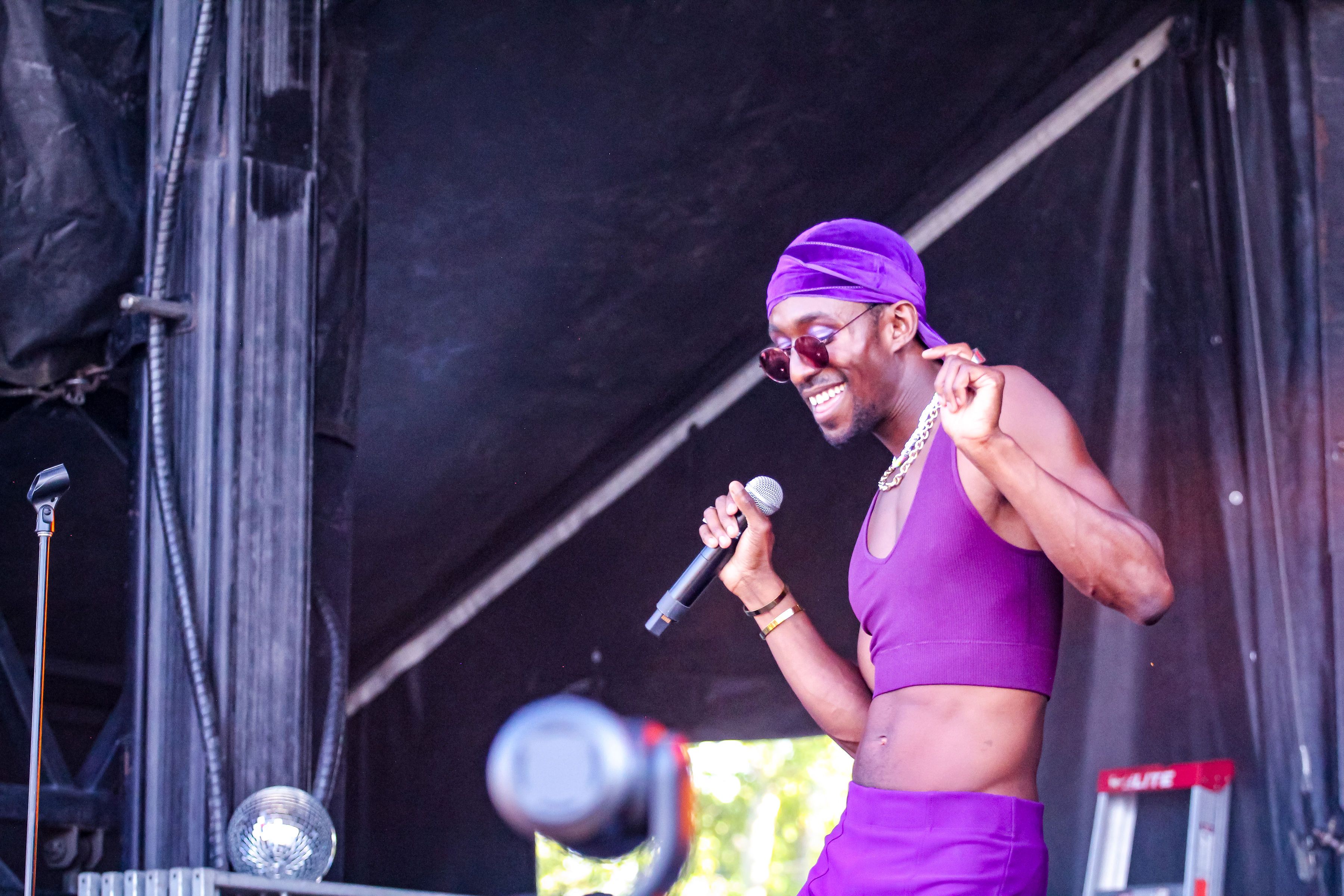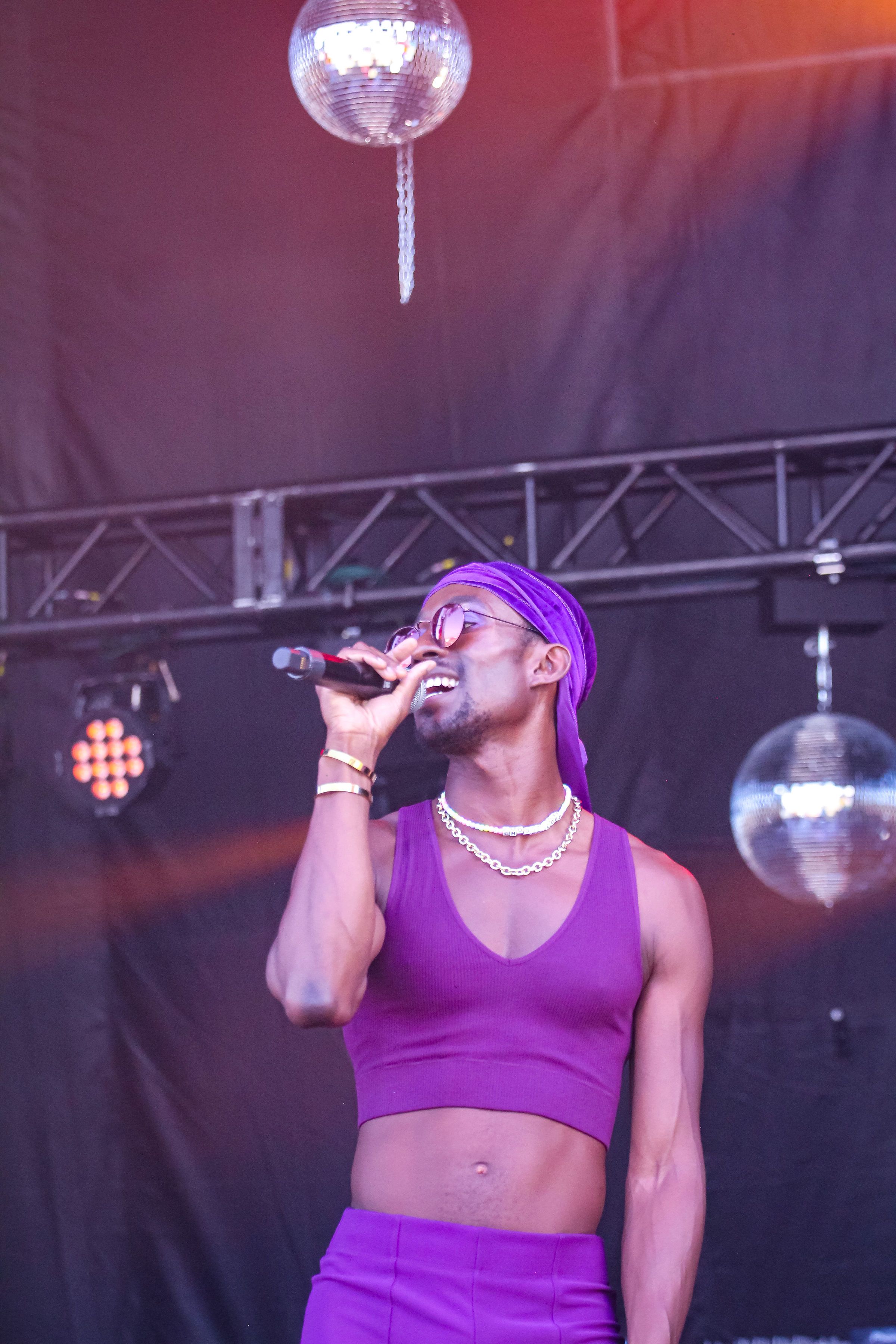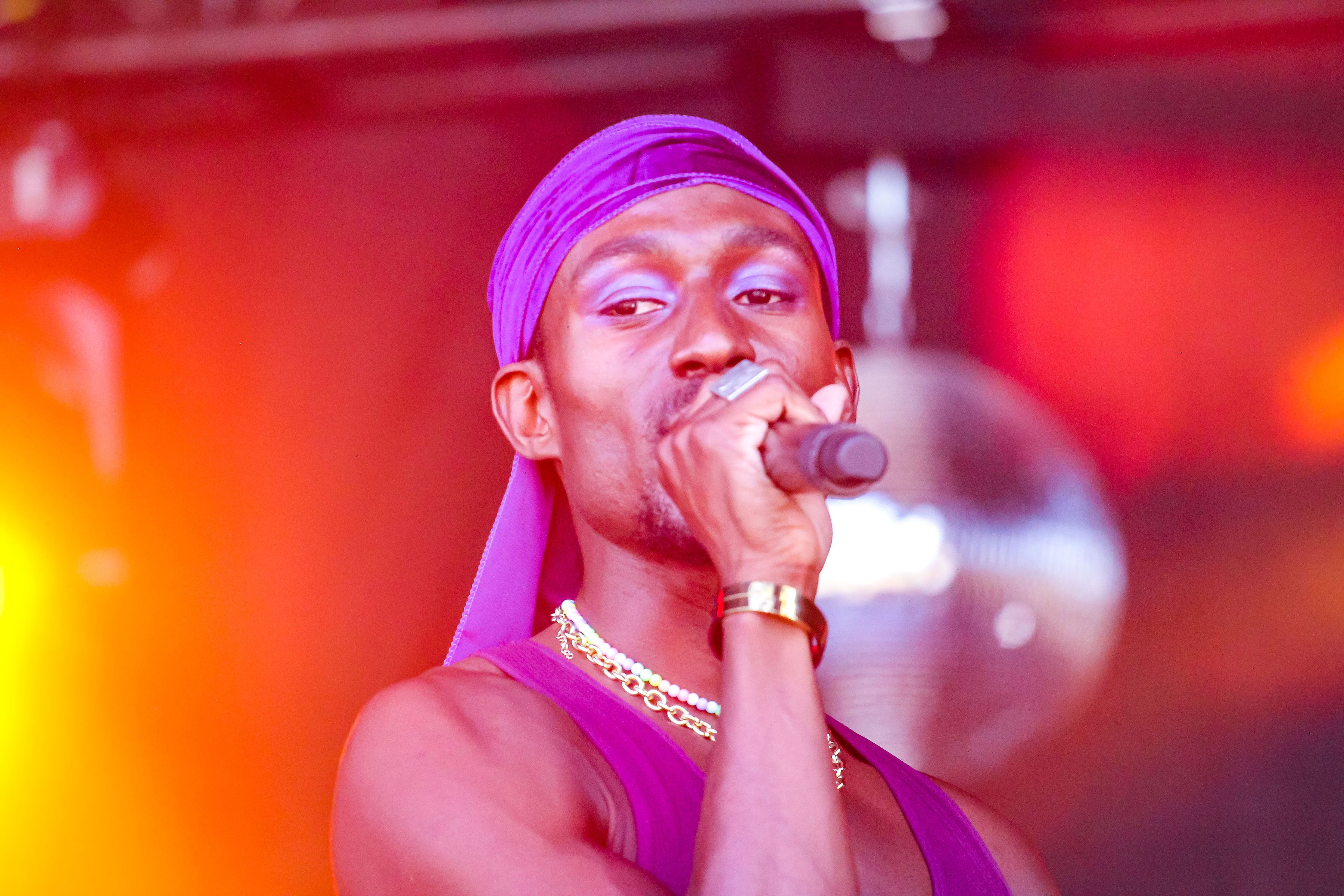 Peace and love, 
Matthew and The Keys
---
CALGARY PRIDE, HERE WE COME! 
August 25, 2022
Hey y'all! Book off September 4th, 2022 at 5:00 PM because Matthew and The Keys will be performing for Calgary Pride! we are so excited to be a part of this event, and even more excited that we got to play 4 Pride events in Alberta this year! Woohoo! Calgary Pride will be taking place in Fort Calgary, which is 750 9 Ave SE, Calgary.
We will be on the main stage at 5:00 PM so come down and see us! Remember to stay hydrated, stay healthy and if you are not feeling well, stay at home! The Pannini is still happening! We can't wait to see you all!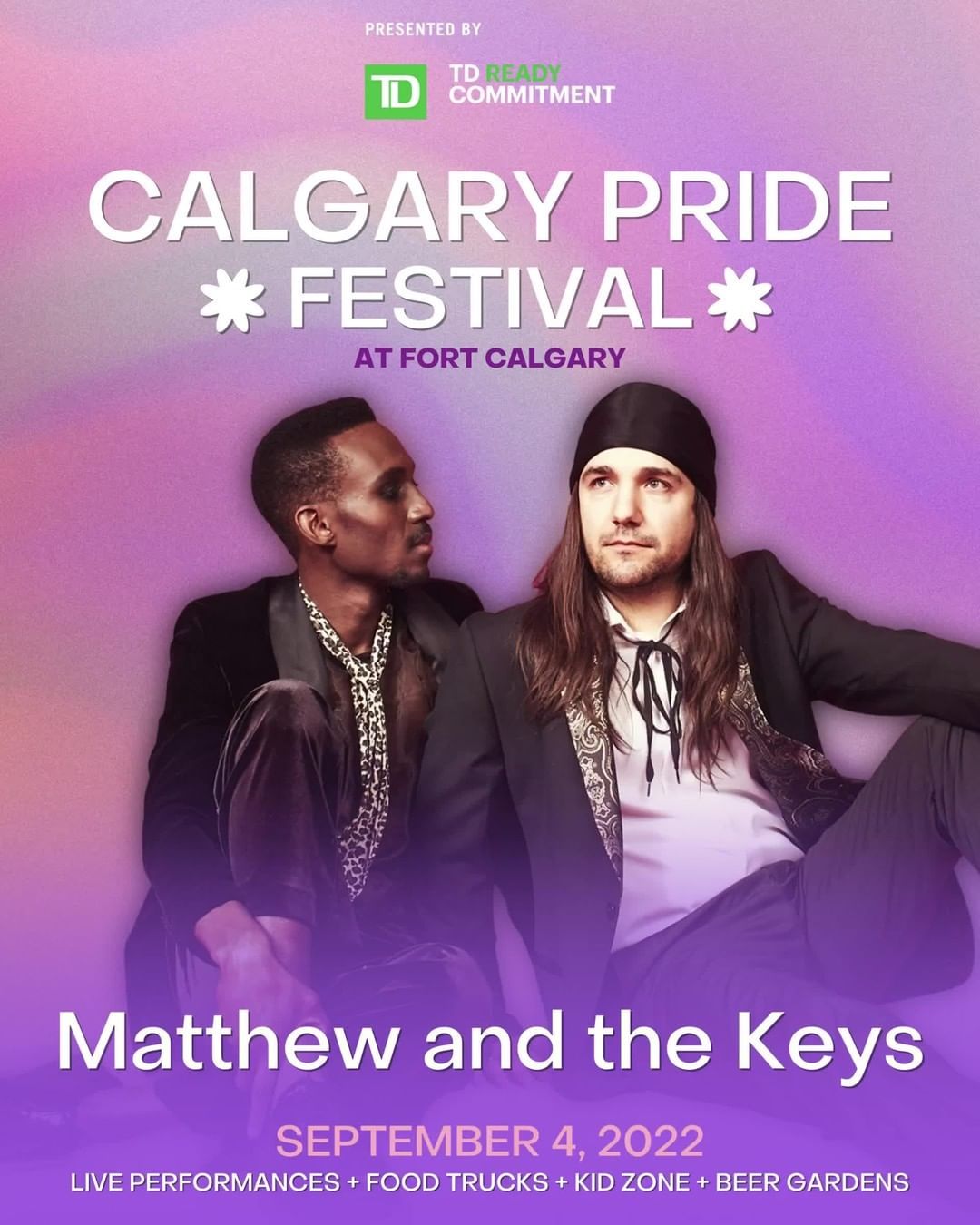 Peace and Love, 
Matthew and The Keys
---
SEASON 2 of the CHOOSE LOVE SHIRTS ARE AVAILABLE! 
July 11, 2022
Guess what! We got more Choose Love MAK SHIRTS, but this time in a gorgeous magenta! Pick up a shirt it's 35 dollars CAD and in MEDIUM, LARGE AND EXTRA LARGE!! Check out www.matthewandthekeys.bandcamp.com. So excited to have more sizes and a new colour for the summer.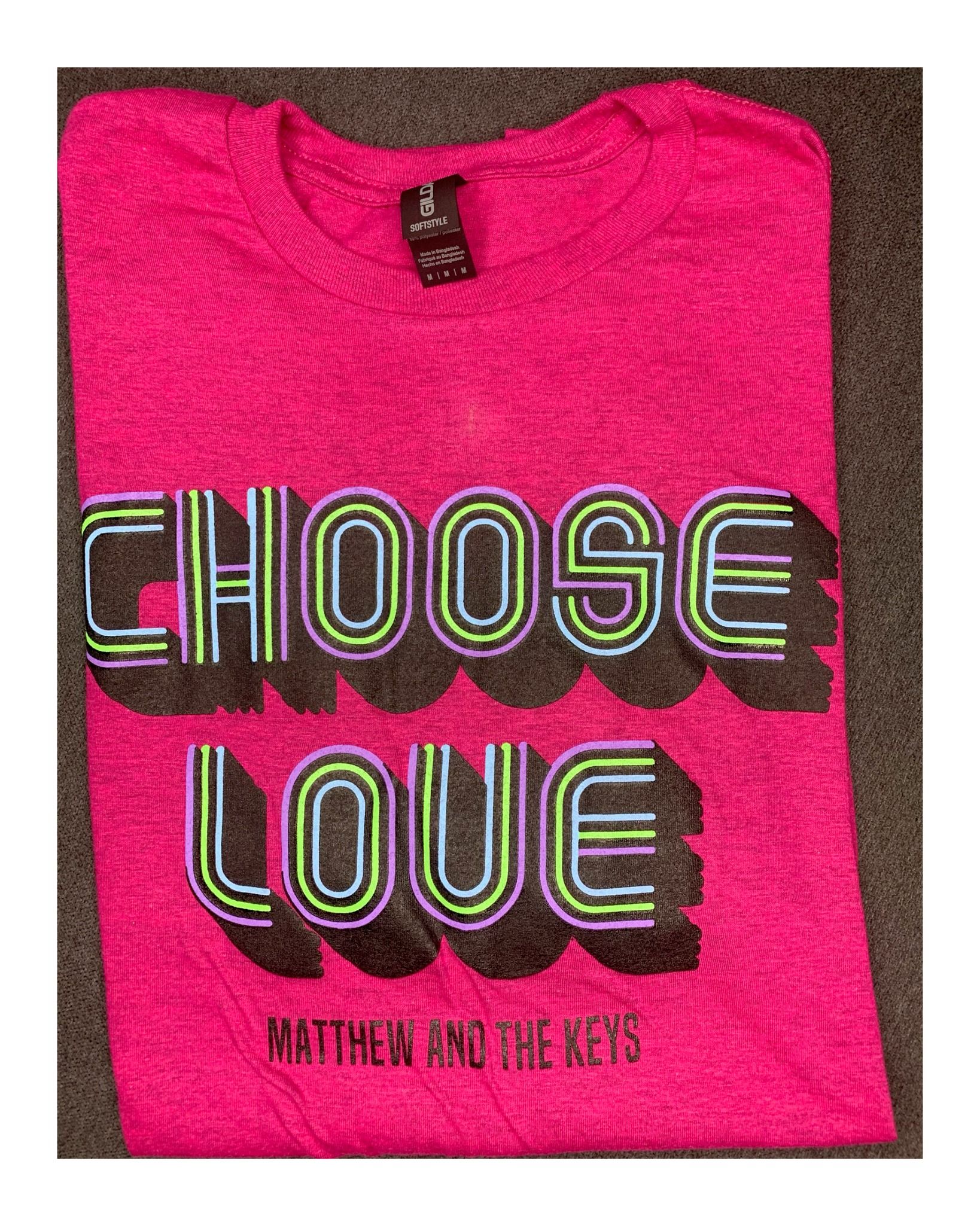 peace and love, 
Matthew and The Keys
---
Matthew and The Keys at Edmonton Pride Fest 2022
July 7, 2022
Hey lovely people! Here are some photos from Edmonton Pride Fest taken by some amazing fans who saw us play. We are so grateful for the opportunity to play for Edmonton Pride Fest and to be a representative of queer Black people playing indie pop/rock music. Stay tuned because we have another show comin' up in August! More pictures will be in our Images section of our website!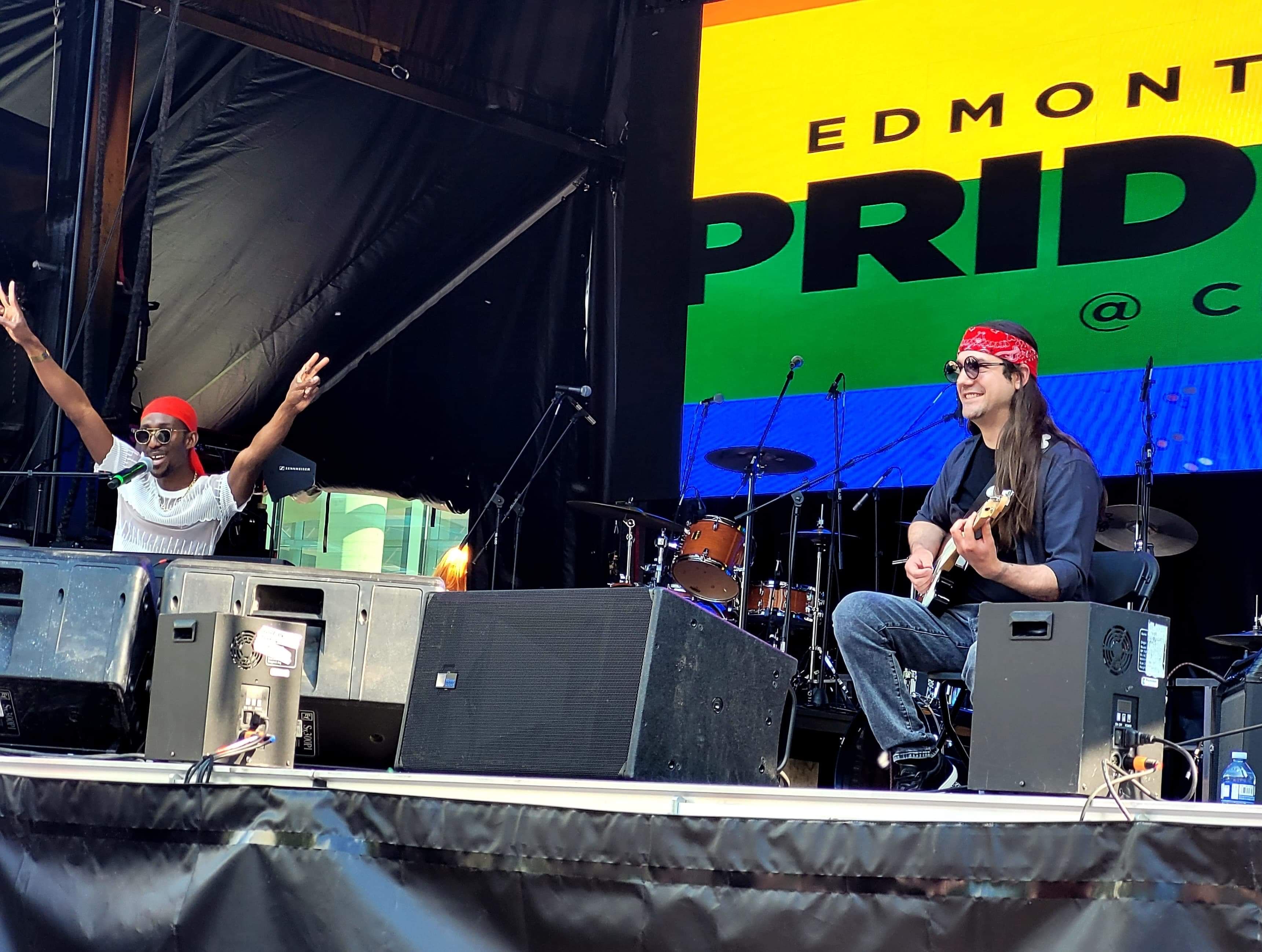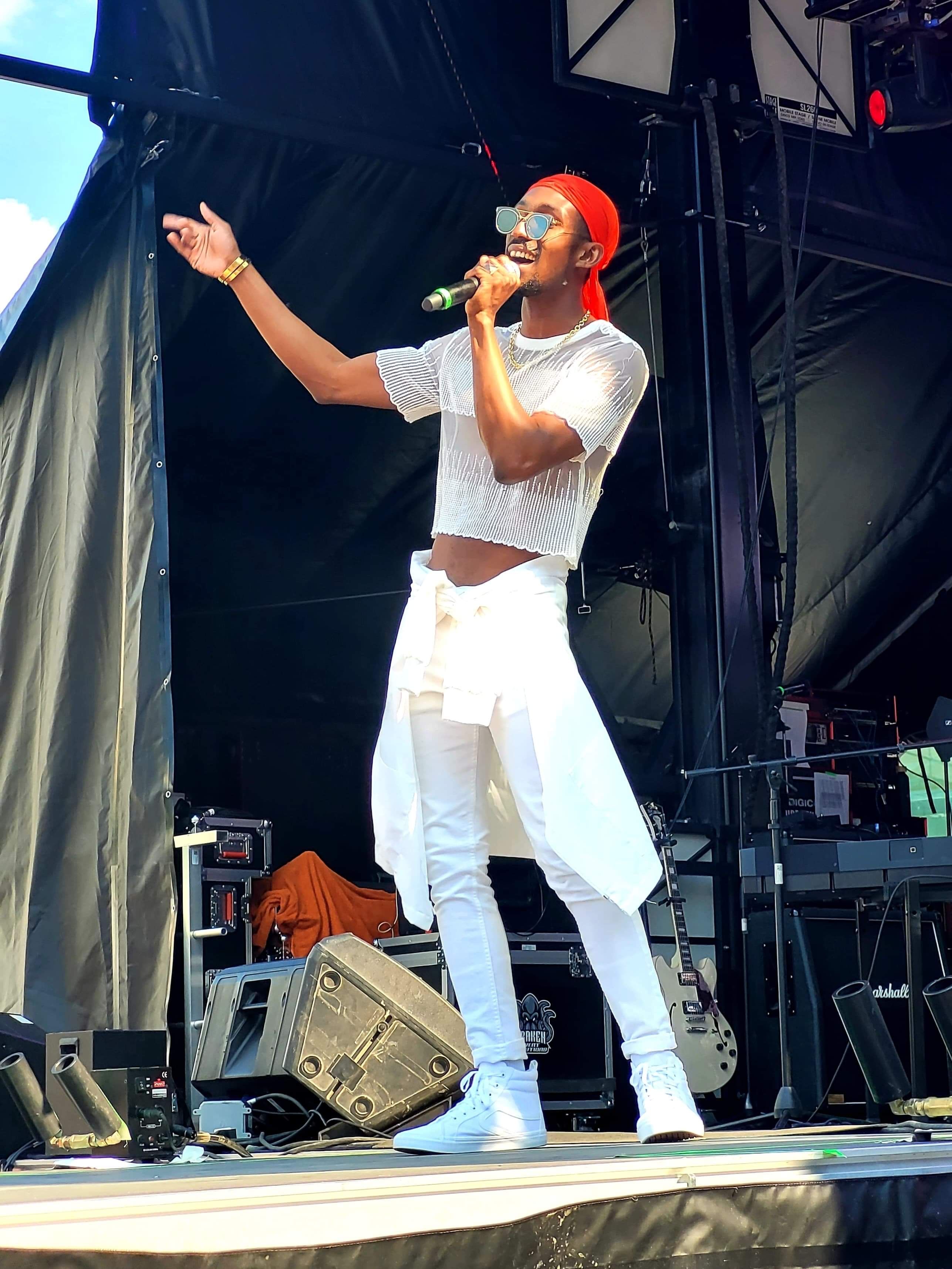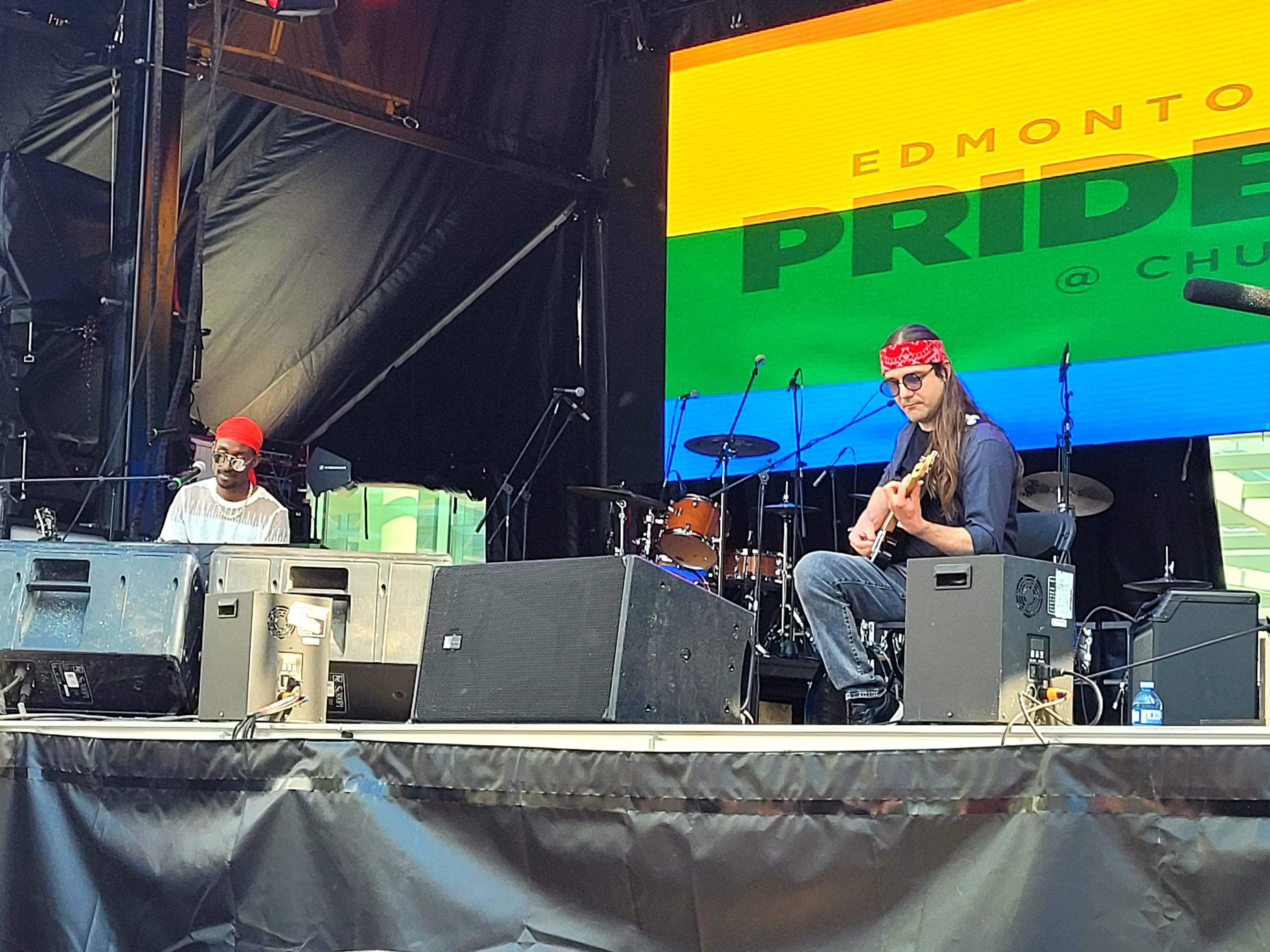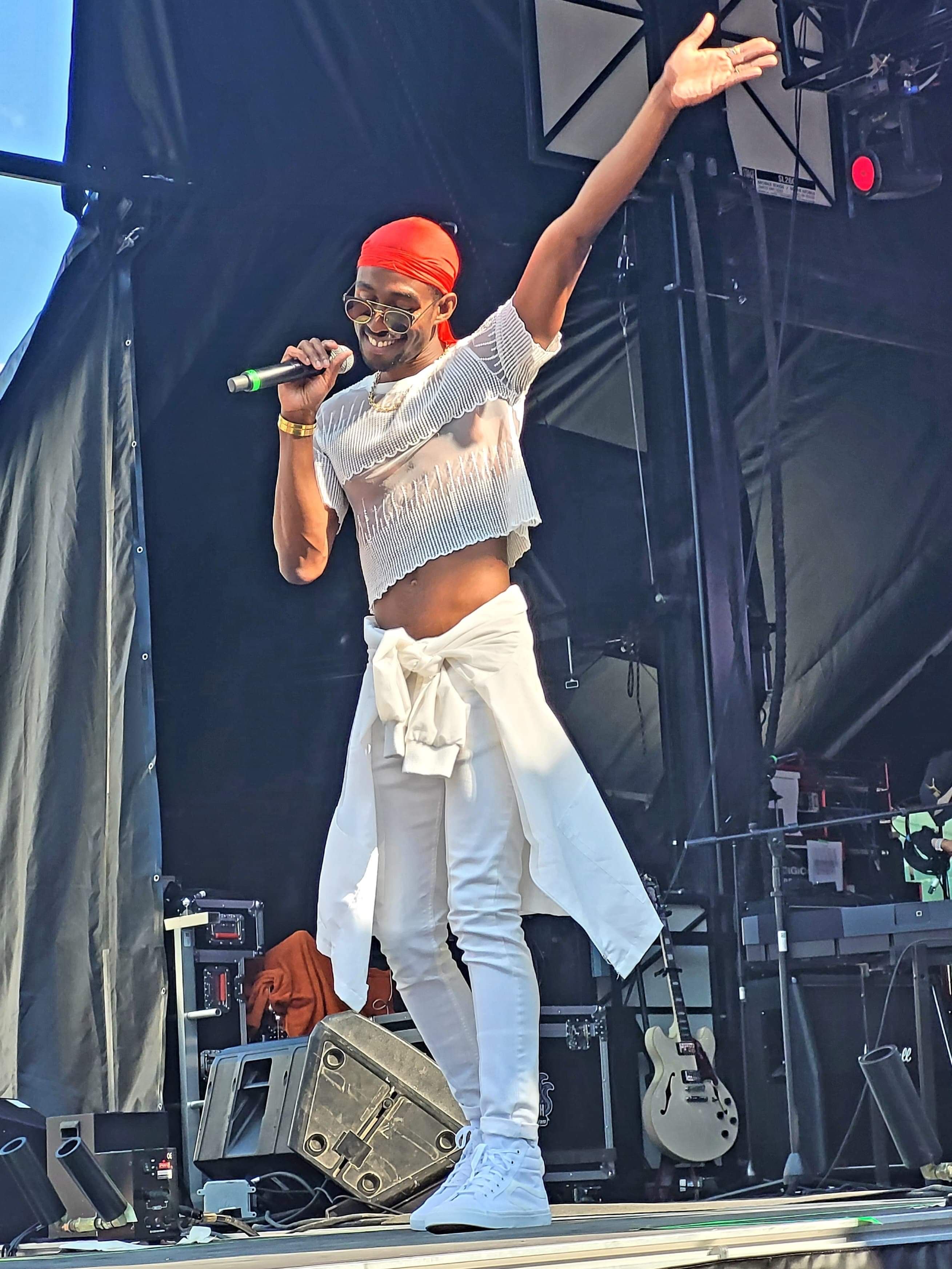 peace and love, 
Matthew and The Keys
---
Matthew and The Keys at Edmonton Pride Fest
June 21, 2022
Mark your calendars, because Matthew and The Keys will be performing at Edmonton Pride Fest Saturday, June 25th,  at 4:35 PM in Churchill Square. We are so excited to be playing such a stage that will be shared with acts like Virgina to Vegas and the iconic Fefe Dobson. Make sure you pull up because its going to be a great show y'all! It's free, too!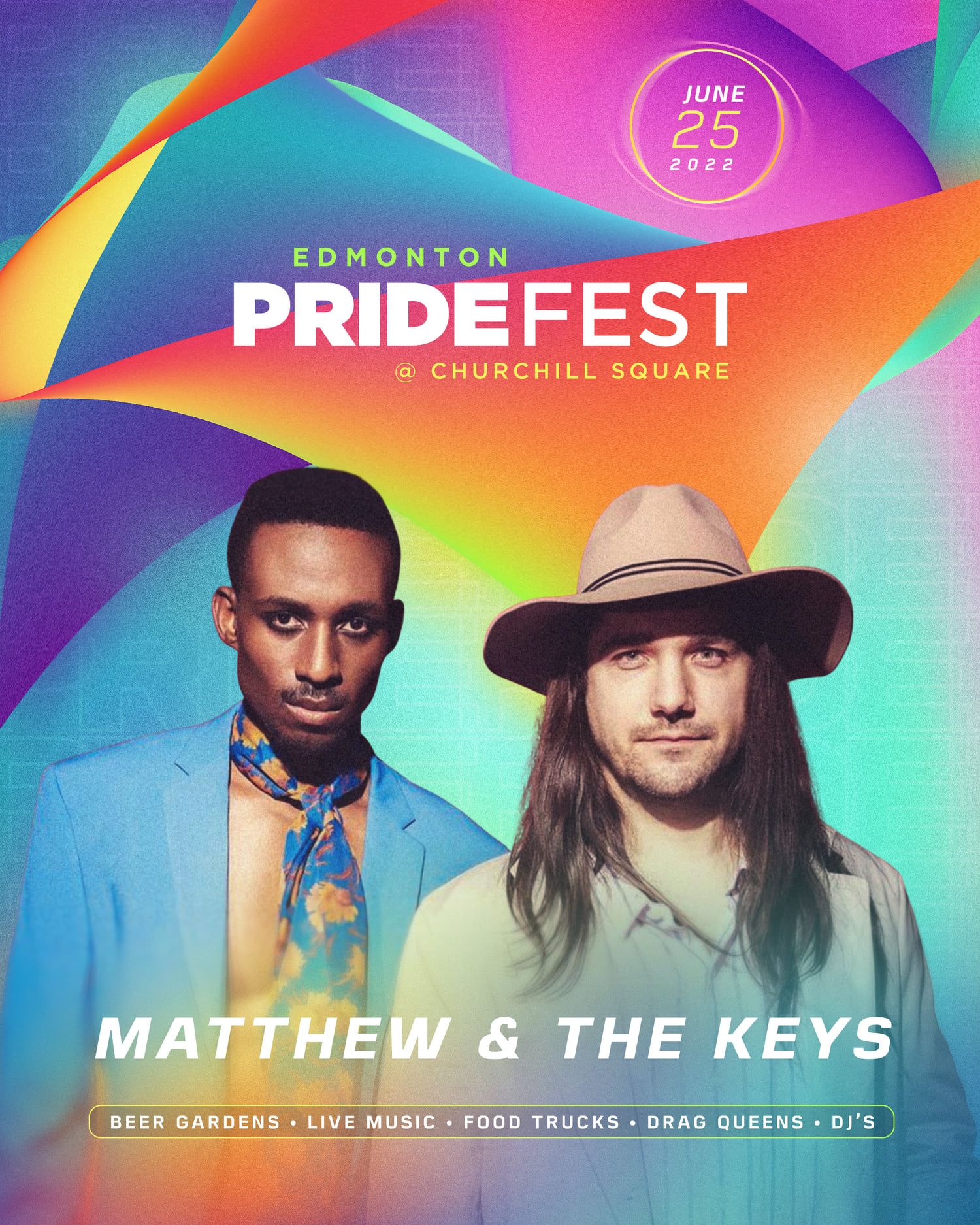 We want to say a big thank you to Fruit Loop and NextFest for having us perform this Pride Month. It has been so amazing and so great to meet and see various different fantastic artists. See you Saturday at Churchill Square at 4:35 PM!! 
Peace and Love, 
Matthew and The Keys
---
NEW SHOWS UPDATE! 
May 23, 2022
Pride Month is fast approaching and there are some shows that we are playing that we are super excited for!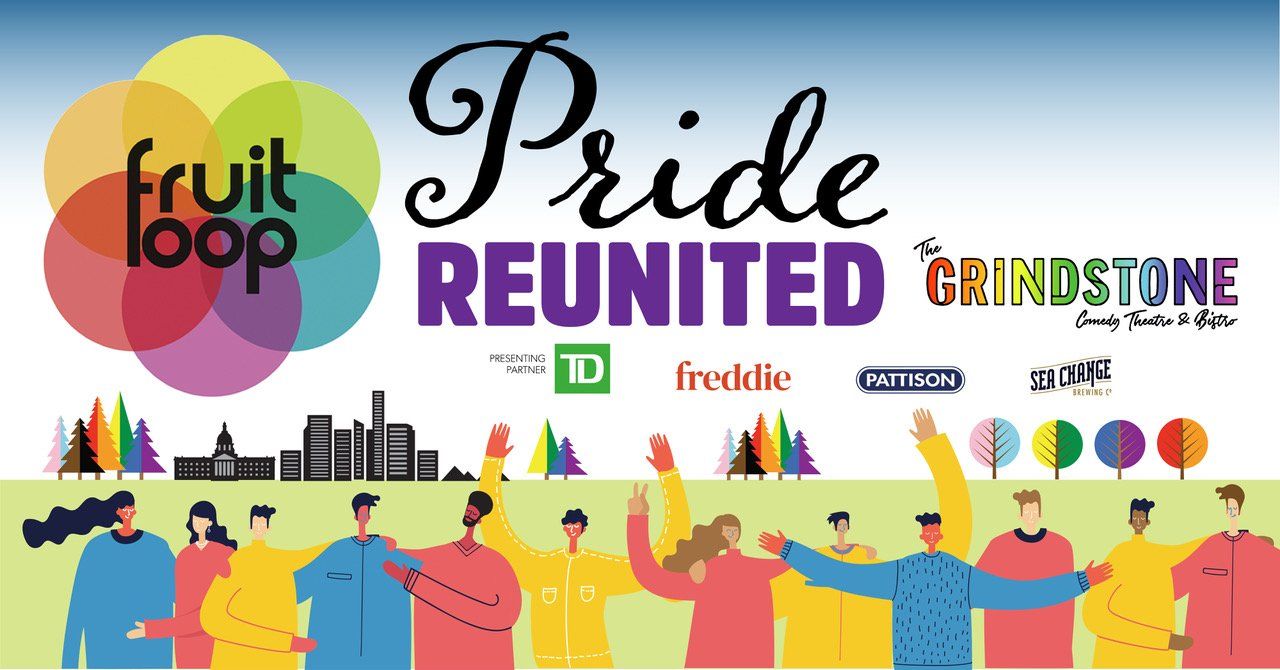 Thrilled to be playing Fruit Loop Pride Reunited for an outdoors show starting at 3:30PM. Come and join us and come say "Hi" afterwards!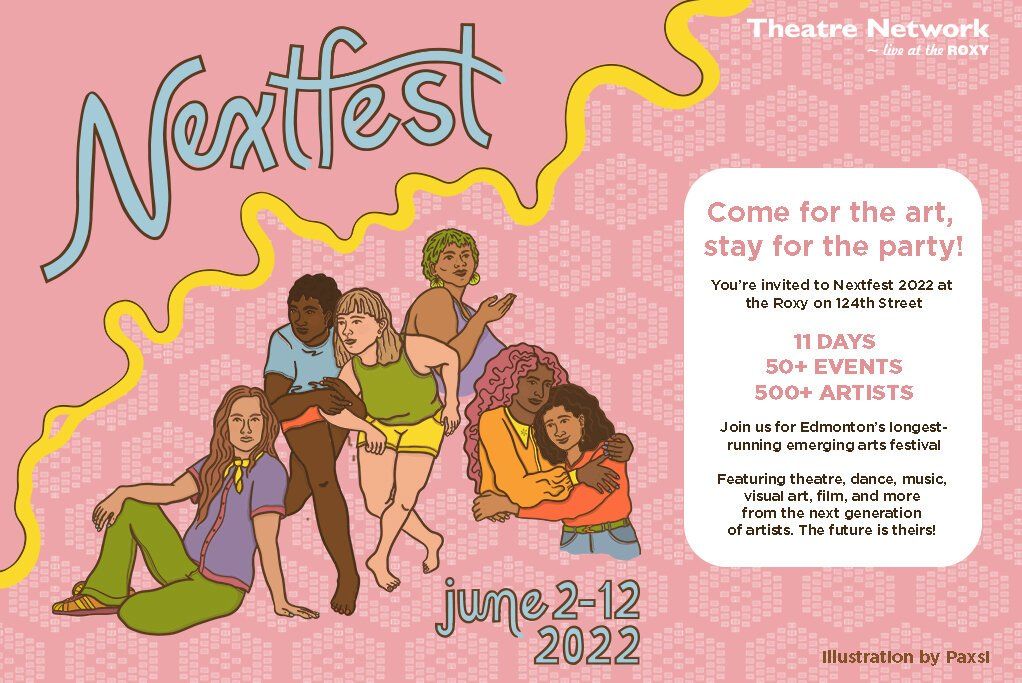 We are absolutely stoked to be playing Nextfest:Pride Nite on June 11, at 9:30 PM. We will be starting off the show. Come dressed up like you are going to bed, or about to dream the night away. See you there!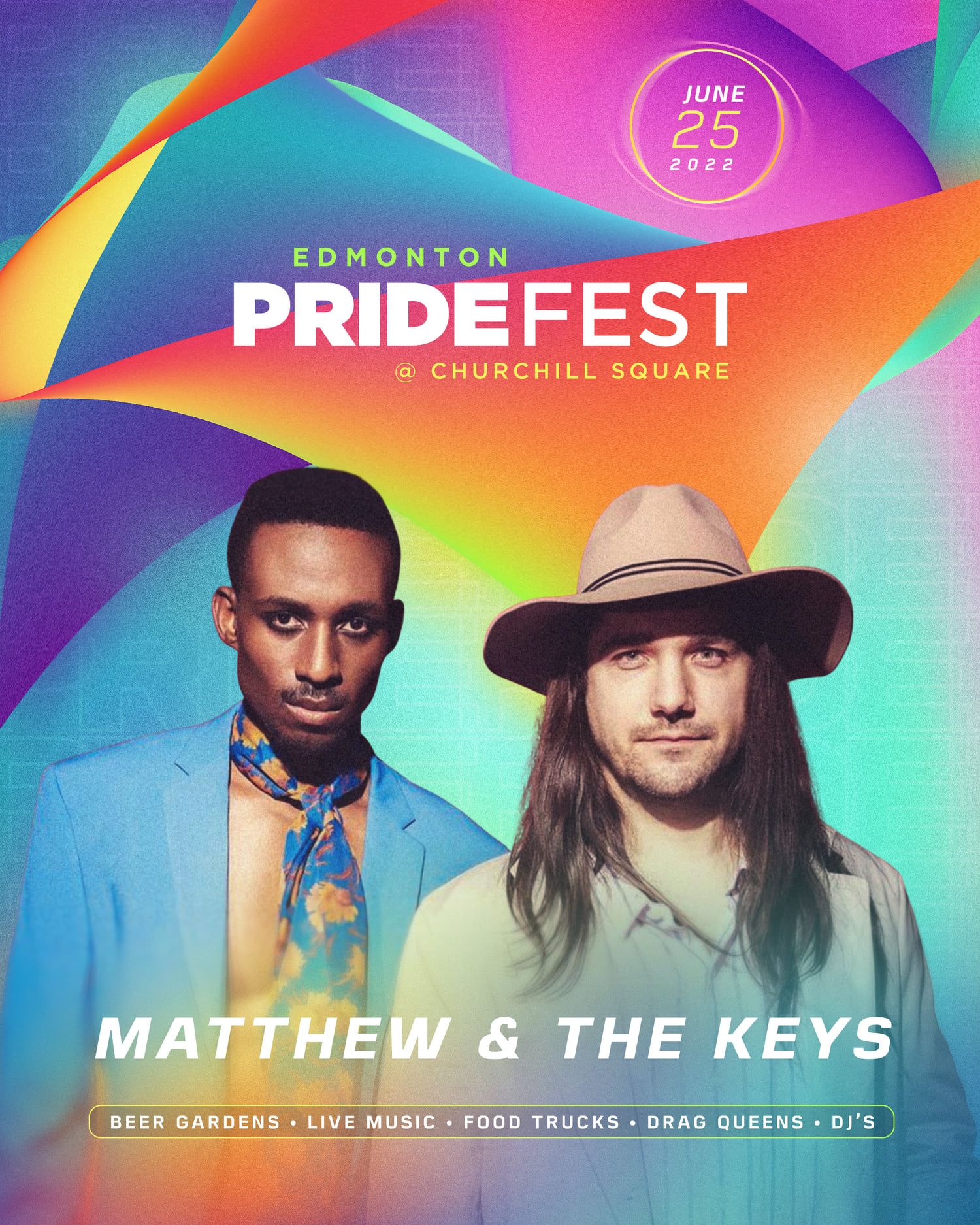 We will be playing Edmonton's first Pride Fest in over two years. How amazing is this. Come and check out our tunes and celebrate the fact that we can be openly proud of who we are in the Rainbow Family. 
Please note that our show at the Foundry Room on Sunday, May 29th has bee postponed. Stay tuned for another date to see Karimah and us perform! We love you! 
Peace and Love, 
Matthew and The Keys
---
MAK on IN THE KEY OF Q Podcast
April 25, 2022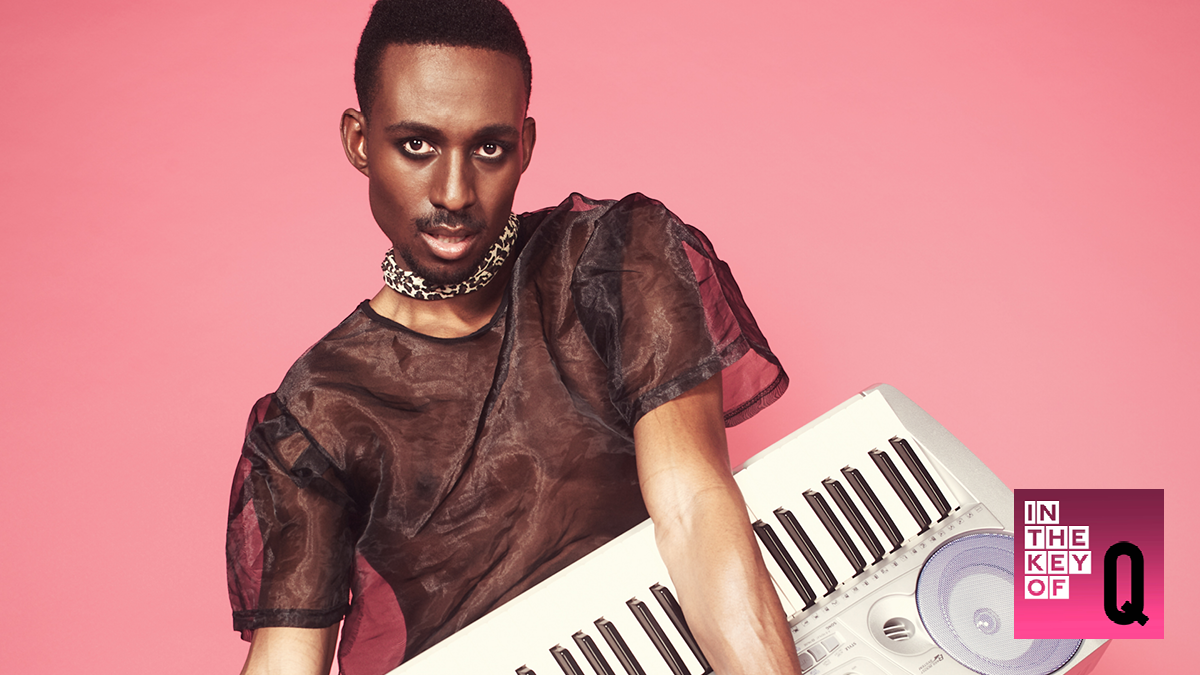 On April 26th, Matthew and The Keys will be on the podcast called In The Key of Q! Check it out and listen to it. Thank you to Dan for having me on, it has been a complete pleasure! 
https://open.spotify.com/episode/3XMTG40a0ZVc779flBz3z3?si=1e7f264269c545a8
Peace and Love, 
Matthew and The Keys
---
WE HAVE MERCH! 
March 30, 2022
You all! GUESS WHAT. We have MERCH! 
You can buy not only copies of our autographed album, but you can buy our band t-shirts. They are gorgeous, they are super soft, and they can be yours. They say CHOOSE LOVE and Matthew and The Keys underneath on a soft pink t-shirt. Thank you to RattleCan Workshop in Edmonton for printing these and Merhan Hussain from Fiverr for creating the design. The shirts are $35 CAD for order and delivery in Edmonton, Sherwood Park and St. Albert and $35 CAD plus shipping and handling internationally (We have limited stock for the shirts).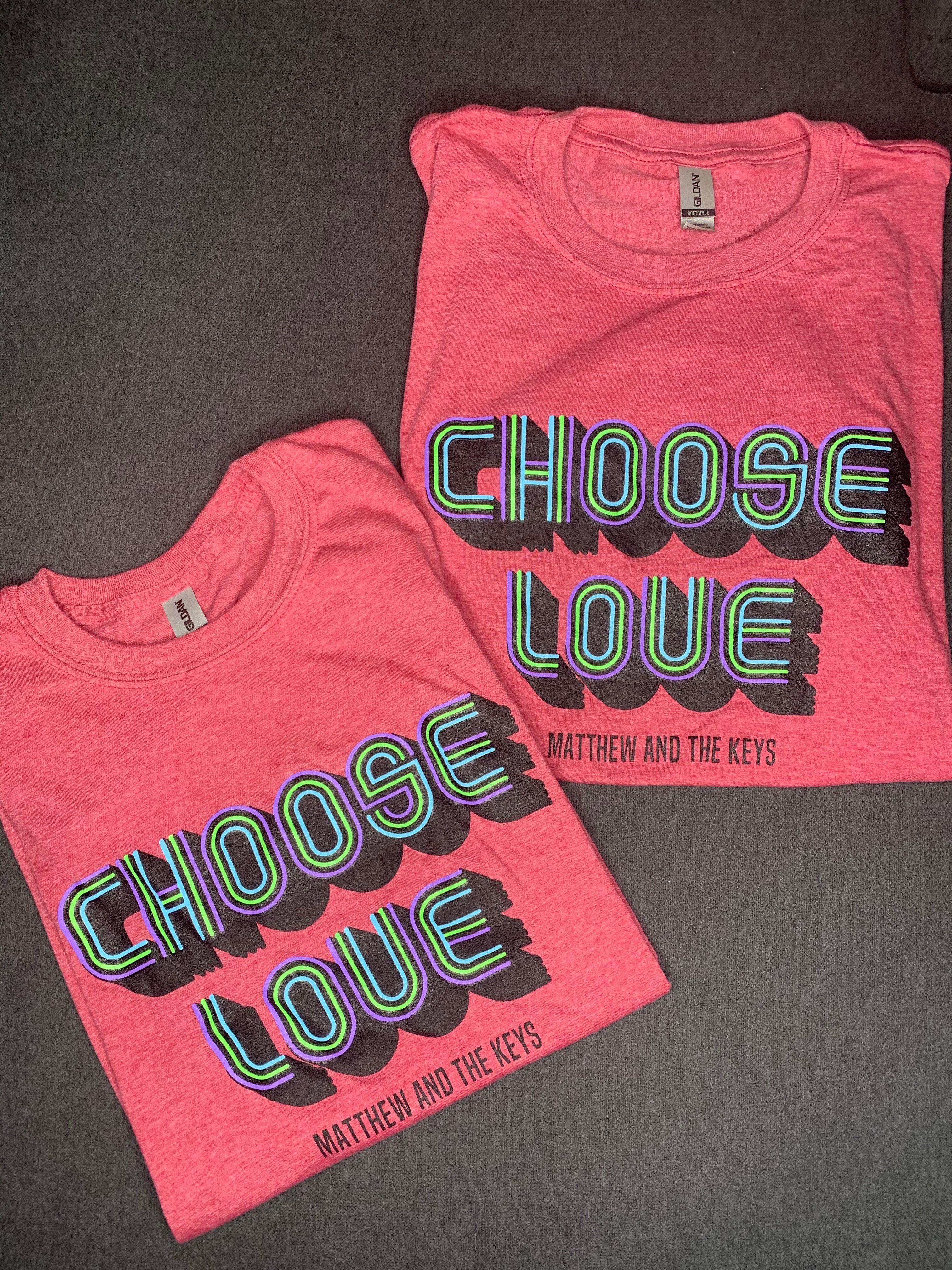 Right now, we only have Medium and Large, but we will have other sizes for preorder. Please CLICK HERE to email us and preorder the CHOOSE LOVE band shirt in a different size. (Please note that pre-orders will take a little more time to have made than the ones that are readily available. Please be patient! )
When you get your shirt, wear it and tag @mathekeys on Instagram and Twitter to show it off! 
Peace and Love, 
Matthew and The Keys 
---
Matthew and The Keys x NorQuest College for Black History Month
March 22, 2022
In February for Black History Month, we filmed a virtual concert for NorQuest College here in Edmonton. We were so excited to be a part of this experience and perform for the students of NorQuest. Now that the video was shown on their digital platform, we are elated to showcase the whole virtual concert on YouTube. On Thursday afternoon , click on the link below to access our YouTube account and watch the video! 
https://www.youtube.com/watch?v=pRSxXXbLC98&t=600s
Make sure you watch the video, share it and subscribe to our YouTube! 
We love you and stay tuned for more exciting things to share! Don't forget: Black History Month is not just February, it is every month. 
Thank you to Tudorita from NorQuest College in Edmonton, Katherine Kingston for filming, James for assisting with filming and Karimah for audio recording. 
Peace and Love, 
Matthew and The Keys
---
Autographed physical albums available starting January 10th, 2022
January 8th, 2022
Starting Monday, January 10th, at 6 PM MST,  you will be able to purchase an autographed physical album for $12.00 CAD (Edmonton, St. Albert and Sherwood Park), and $16.00 CAD (inclusive of shipping) internationally! We are so excited to have a few limited edition copies available to purchase. 
Go to www.matthewandthekeys.bandcamp.com and click on "MERCH" so that you can get yourself a copy!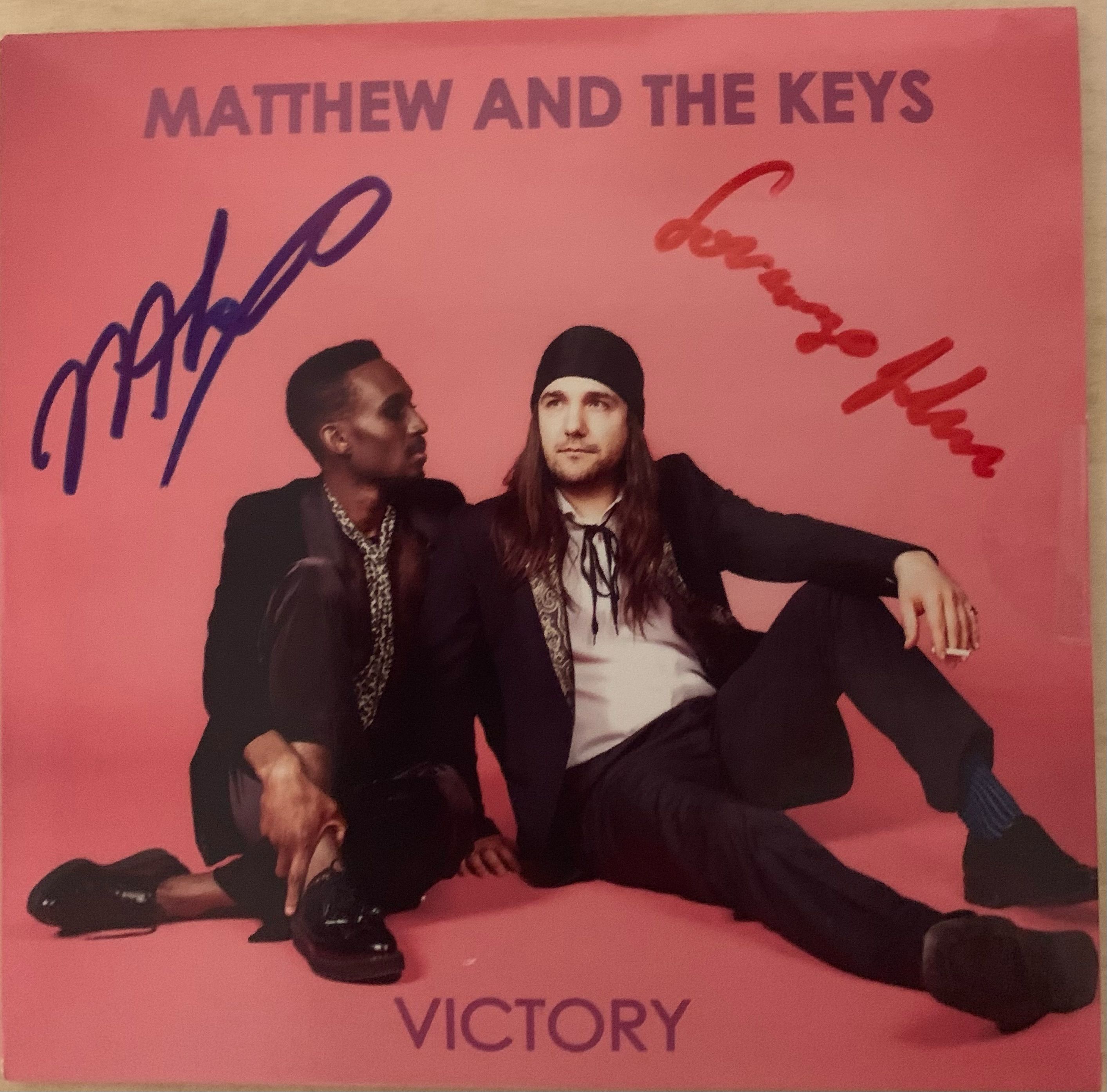 Peace and love, 
Matthew and The Keys
---
Feature Friday on 89.3 FM The Raven! 
October 22, 2021
How exciting! Matthew and The Keys has been featured as a local artist on Feature Friday on The Raven 89.3 FM in Edmonton. The Raven is an Indigenous radio station in YEG that plays great music and has an Indigenous and local Edmonton musician focus, especially on Friday. We are so stoked to be featured. Get on the station and request "Choose Love"!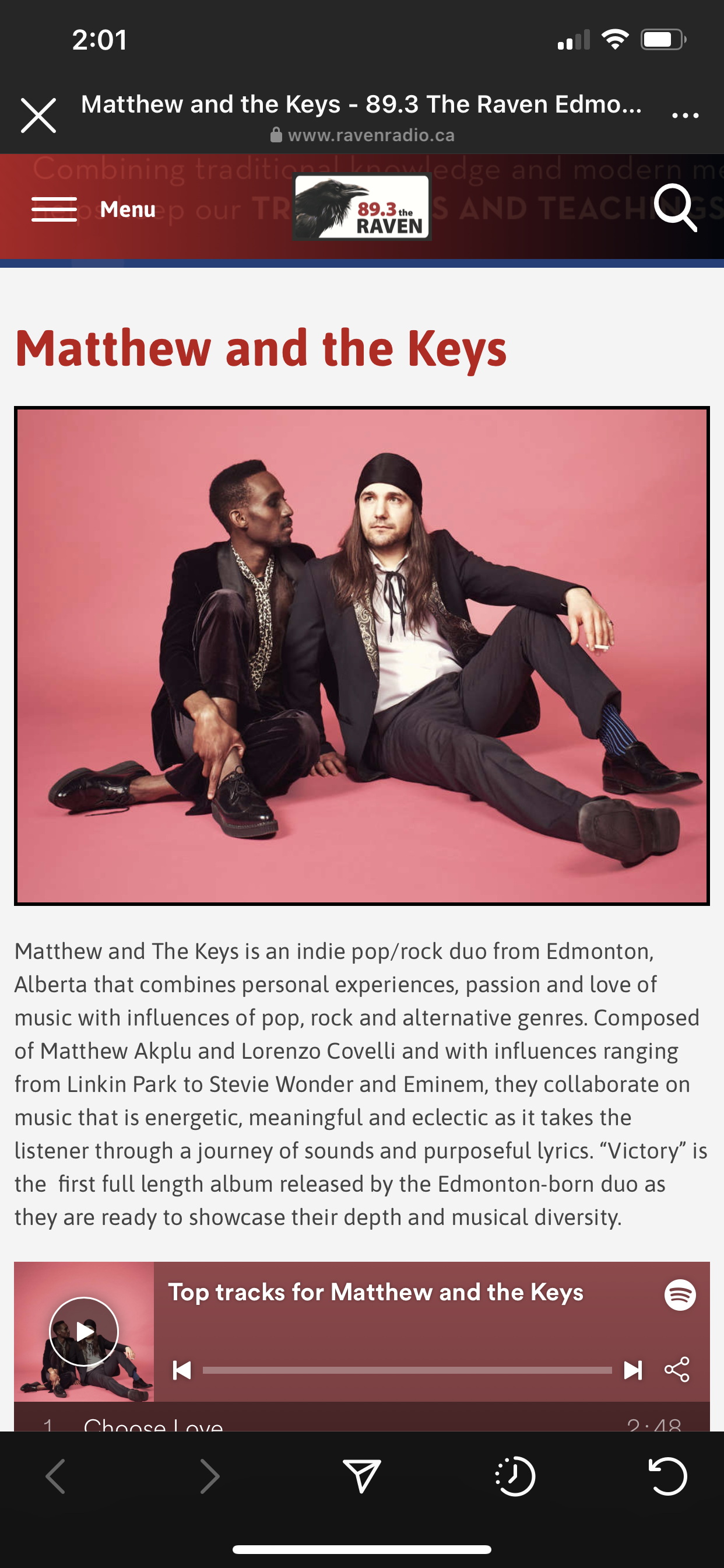 Peace and love, 
Matthew and The Keys
---
Interview with Tales of the LGBTQ+!
September 26, 2021
Check out this interview done with Douglas from Tales of the LGBTQ+ live on YouTube from Thursday. It will also be on the podcast of the same name very soon. We will let you know when that is ready to listen to. For now, watch what we talked about!  We discussed queerness, my growing up, as well as Victory and how it came to be created. 
Click HERE to watch the video of the interview! 
Peace and love, 
Matthew and The Keys
---
Interview with Gaywire on CJSR! 
August 26, 2021
Check out this interview done with Terrence from Gaywire on CJSR 88.5 FM Edmonton about our new album.
Episode Description: This week Terrence Adams talks with Matthew Akplu from Edmonton indie pop-rock duo Matthew and The Keys. They talk themes, inspiration, and more!"
Peace and love, 
Matthew and The Keys
---
Pride Corner Performance! 
August 8, 2021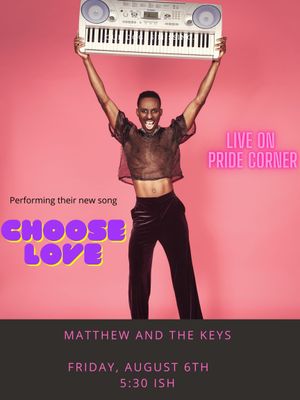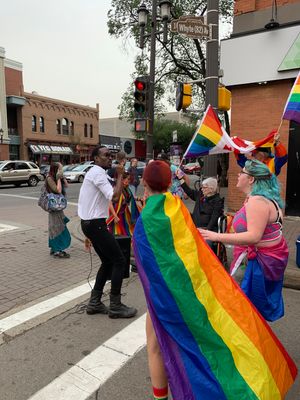 Thank you so much for everyone who came out on Friday (which also was release day!) to watch a live performance of Choose Love. It was such a great vibe and energy from our 2SLGBTQIA+ family. It was vibrant, exciting, and a great group of people! Stay tuned for a full video of this performance. Make sure to follow @PrideCorner on Twitter and @pridecorneronwhyte on Instagram to follow what is happening on this space and how they are making Whyte Ave and our city a safer place for queer people, young and young at heart. 
peace and love, 
Matthew and the Keys
---
VICTORY IS OUT! 
August 6th, 2021
MAK friends and fans, our first album, Victory is now available WORLDWIDE. WE ARE BLESSED AND EXCITED TO RELEASE THIS PIECE OF OUR HEARTS TO YOU ALL! Ten tracks on our indie pop-rock album, with upbeat songs, slower mid tempo songs, and some heavier rock ones as well. You can purchase it on Bandcamp 
and everywhere else! 
You can stream it on 
and everywhere you can stream music! 
Keep requesting Choose Love on the radio and #MAKVICTORY when you listen to the album! Let me know on Instagram!
peace and love, 
Matthew and The Keys
---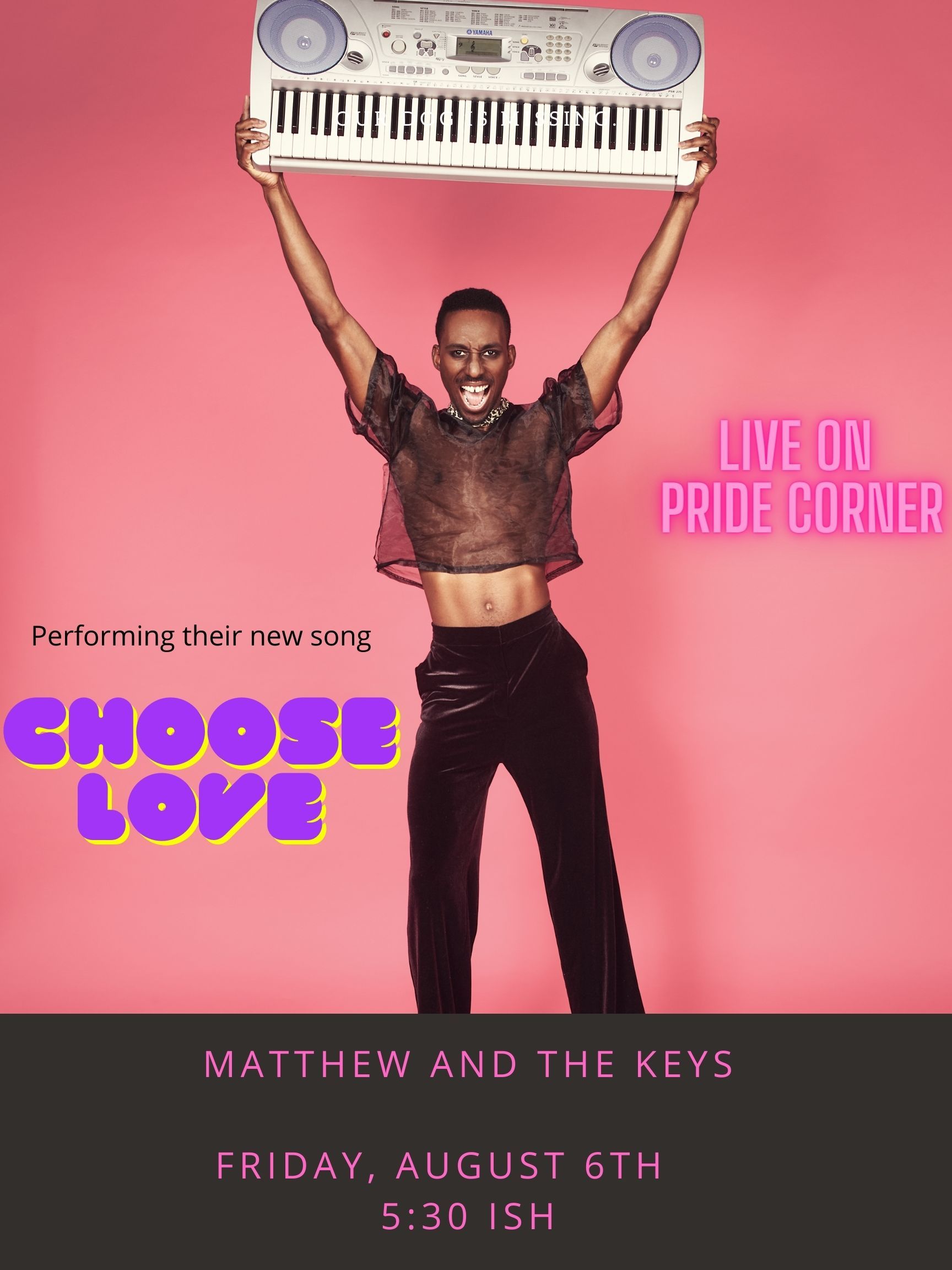 ---
Victory to drop August 6th, 2021! 
July 26, 2021
MAK friends and fans, our first album, Victory will be released on August 6, 2021 WORLDWIDE. We are absolutely so thrilled and excited for this day to come. There will be 10 tracks on our indie pop-rock album, with upbeat songs, slower mid tempo songs, and some heavier ones as well. This is an album that we are very excited about sharing, and we have worked very hard to put together. 
You can pre-save the album starting on the 30th of July on Spotify, Apple Music, and anywhere you purchase and stream music. 
Thank you for all your support, let's continue to #MAKCHOOSELOVE and request it on your radio stations! 
peace and love, 
XO, 
Matthew and The Keys
---
CHOOSE LOVE IS AVAILABLE WORLDWIDE!
July 14, 2021
Hey everyone, I cannot believe it, but CHOOSE LOVE, the first single to our album is OUT NOW! This is amazing and exhilarating as well! 
You can stream it on your streaming services, like Spotify or  download and purchase it from Apple Music and Bandcamp! 
When you listen, tweet and Instagram about it with #MAKCHOOSELOVE!  I want to see all the pictures and videos! 
At 11:45 AM MST, join me on Instagram where we will listen to the song again, and have a live chat before we go to YOUTUBE to watch the premiere of the lyric video for Choose Love at 12:00 PM MST. There you can ask me any questions that you have and talk about the song! I am stoked to share this special moment with you. 
I can't wait to see you all there and I am excited to listen with you all! 
Peace and Love. 
xo, 
Matthew and The Keys
---
Choose Love out July 14, 2021
Posted July 3, 2021
Hey MAK fans! Big news! The debut single, Choose Love, for the upcoming album, Victory will be released July 14th 2021 on all media platforms, and it will be available to purchase. The LYRIC video will also be premiering on the 14th of July on  YOUTUBE.COM! During this time, we will be having a live chat with everyone when the lyric video drops. Sing along, you can chat and ask questions as well. More details will be very soon.
Click the link below for the YouTube Premier of the Lyric Video! :)
https://www.youtube.com/watch?v=gMBvHvyz_5Y 
If you aren't already, make sure you are signed up for the mailing list! Go to the top of the page, and slide your email into the space provided!  
XOXO
PEACE AND LOVE, 
Matthew and The Keys 
BIO!
Victory. Victorious. Triumph. Achievement. When thinking of the debut full length album name, "Victory" was the first thing that came to mind. The final track on the LP, yet the most true to what Matthew and The Keys' (formerly known as Matthew A &The Keys) new album is. A Victory.  
Composed of Matthew Akplu and Lorenzo Covelli, two people who came together through previous elementary, junior high and high school connections, linked in 2011 through their passion and love for music and creating music. Matthew enjoys pop/adult contemporary melodies of the past and present, and Lorenzo draws inspiration from rock/rap complexities.  
In 2009, Matthew's debut EP was released and titled "The EP'' with crowd favourites  "Makeover" and "Drinking Beer". The EP was released via Bandcamp and was a great foray into the local music scene in Edmonton. While continuing to write and grow as a performer, Matthew and Lorenzo linked up and played shows together and eventually started to co-write songs together.  
After playing shows and events in and around the city after many previous delays finally were able to record a full length LP.  
"The album, Victory, is in all facets, a victory simply because I was never sure that these songs would be formally recorded and put into the universe in this way. I have played the songs before with all my heart and they mean so much to me, but sometimes doubt and insecurities end up getting in the way of art. I am so thankful that these beautiful songs that were written can be shared with the world because it truly is a labour of love and growth." 
The album was recorded in 2020 by Brett Reid for Red Bear Records in Edmonton, Alberta, and this album shows the musical poweress of both musicians as well as the strength and development of the songs. Emotional songs like "Lay it on Me" speak about pressures put on by family and friends, whereas songs like "I Want More" discuss the idea of wanting more to be successful and what the true balance is.  
"Choose Love'', the lead single, released July 14, 2021, was a great success that examined leaning on chosen family and friends to pull you out of hard circumstances, and to "Choose Love" to build you back up again! The album, including Choose Love has received play on various playlists, podcasts and local radio station CJSR 88.5 FM in Edmonton. 
Matthew of Matthew and The Keys has been featured guests on podcasts including Small Town not Small Minds, Tales of the 2SLGBTQIA+ and In The Key of Q to speak about life, queerness and the process of creating music. They have performed around Edmonton at various events including Pride Corner, Fruit Loop Pride: Reunited, NextFest 2022 and Edmonton Pride Fest 2022. 
Join Matthew and The Keys on a journey to Victory.
Shows
Tours, releases and notable dates! Take a look here so you surely aren't late!